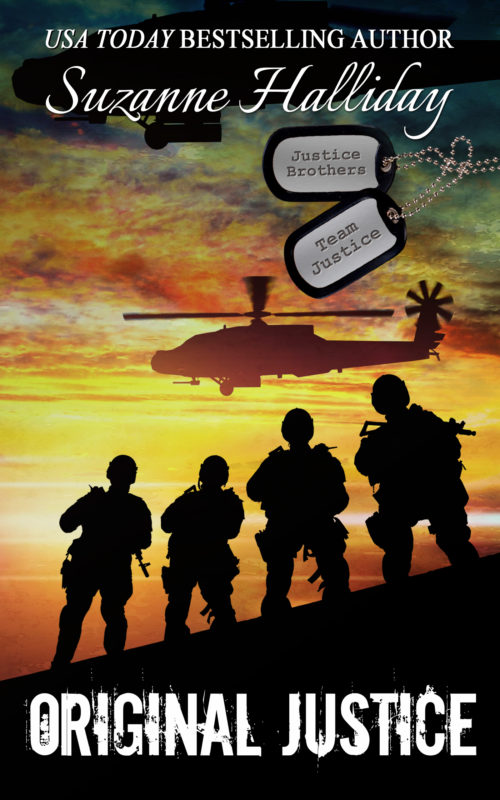 Team Justice was more than Alex, Cam, and Drae.
About the Book
In this Justice Brothers Novella, we travel back in time with the original crew for a meet up in Bangkok, Thailand.
As you'd expect it's a case of the usual Justice antics and mayhem along with a look at the friendships and alliances that held team Justice together.
Draegyn St. John 'Sinjin' — the Ninja.
Jason Cameron 'Cam' — the Tracker.
Roman Bishop — the Interrogator.
Rafael D'Allesandro 'Rafe' — the Muscle.
Alex Marquez — the Major
Along for the wild ride is Domineau Rivera, a badass CIA analyst they called Smoke.
Sawyer plays a comical outsider role, but most surprising of all is honorary Team Justice member, Parker Sullivan as the Counselor.
Find out what happens when this group of unique individuals indulges in some down time away from the war. It's just as funny as you imagine with a little bit of eye-opening tension thrown in!
ORIGINAL JUSTICE
A Justice Brothers Novella
See how it all began!